What do you want to know
Delivery dates for Apple's redesigned MacBook Air are already in late July and early August.
The next-gen laptop was originally unveiled at WWDC 2022.
The new MacBook Air features the company's new M2 processor, a new display, and MagSafe charging.
If you've been planning on pre-ordering the new MacBook Air, you might want to get in on it.
Pre-orders for the new MacBook Air are now live, and according to the Apple Store's website, the next-generation laptop's ship dates are already in late July and early August.
While those who were quick to place their orders were able to secure next week delivery dates, others will have to wait a bit longer. Some configurations won't come until August 1, with the upgraded 10-core GPU version particularly suffering right now. As always, adding customizations to your order could also see it ship later than you would like. Adding more memory and increasing SSD storage can add weeks to shipping times on all Apple Macs and the new MacBook Air is no exception.
The color chosen, however, seems to have some impact on delivery estimates. Choosing a Space Gray MacBook Air could get your machine two weeks sooner than another color, depending on specs.
The new notebook will be officially released on Friday, July 15th online and in-store, and while some lucky customers received their pre-order with a delivery date that matches the day of release, the rest of us are going to be waiting longer for get this redesign in our hands.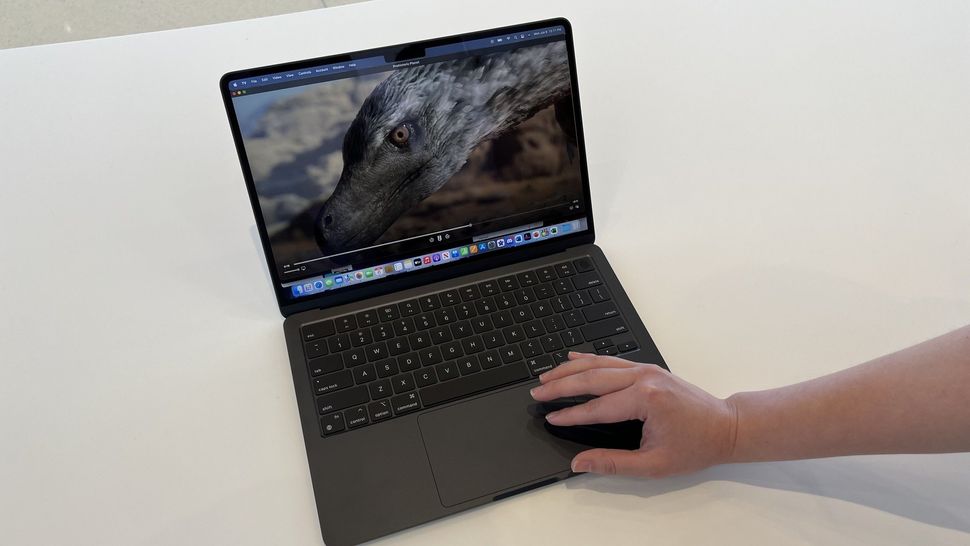 It's no surprise that Apple is experiencing shipping delays for its new MacBook Air. The Air hasn't seen a major redesign since 2018 when Apple finally updated the first generation of the laptop with a Retina display, USB-C and a small design update. With this year's generation, we're experiencing the Air's biggest design upgrade… well, ever.
The new MacBook Air features an all-new design that matches the design language of the 14-inch and 16-inch MacBook Pros and includes a larger screen, M2 processor, and MagSafe charging. It's also the first MacBook Air that can be upgraded with 24GB of memory. But again, do that and you may face a longer wait than most for delivery.
Pre-orders for the new MacBook Air with M2 chip are open now. The laptop will officially release on Friday, July 15, but it's unlikely to make it into Prime Day MacBook deals given how new it is. However, beware of older models!